A cellar between the vineyards ... and much more
Between Massifs des Maures and Sainte-Baume, the Longue Tubi estate is unveiled in a landscape of hills and forests. At the heart of the vineyards, our tasting cellar awaits you at the cellar door ...
Geological and soil richness
Beyond the geological unit marked by soils from the Middle Triassic, the domain is articulated around two sectors with very distinct characteristics:
The majority of plots stretch along a valley at 270 m altitude, cultivated for centuries.
Located higher up on limestone plateaus cleared at the end of the 20th century, plots carry their first generation of vines, where flocks of ewes used to come to spend the winter.
The estate in numbers
40 hectares including 21 hectares dedicated to the vineyard
Wine cellar of 300 m²
Maturing and conservation cellar of 200 m²
Tanks capacity in 2014 : 1 000 Hl
In the heart of a preserved Provence
Around the area, you can discover many small treasures of Provence. You will let yourself be carried on the trails, between the vineyards, along the hillsides that recall the local tradition of cork production …
In Flassans-sur-Issole, you will find the remains of a long wine history. Located on the ancient Via Aurelia, the small village is since antiquity in the heart of an agricultural landscape dotted with many architectural evidence (bridges and Gallo-Roman villas, oppidum, tegulae burials, medieval ruins, cinerary urns, old laundries , oil presses …)
The dry stone cabins that dot the Long Tubi area are all elegant invitations to discover this terroir …
Redon Lake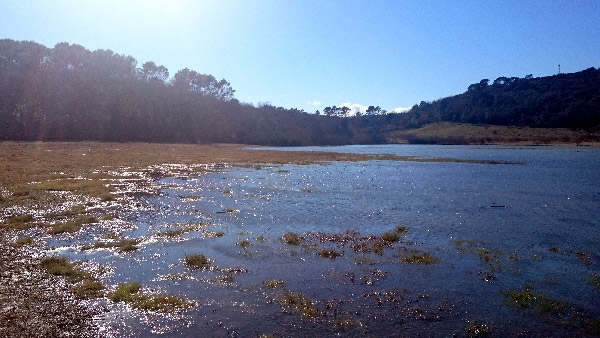 Located right next to the estate, Lake Redon is a regional curiosity in many ways. Classified in the Natura 2000 zone, it serves as a refuge for several rare plant and animal species with poetic names. You can see Hermann's turtle, the Armoise de Molinier, the water star, the three-bred loosestrife or the buttercup.