The Long Tubi adventure: our passionate story
A little crazy project at the origin, the Longue Tubi estate is the fruit of our love for vine, wine and this original soil, with exceptional potential. The wines we reveal are therefore both the reflection of Provence terroir and of our own characters.
Our know-how in the production of Provence wines
Always fascinated by the vine and the wine, François Buisine intervenes since 1984 as agronomy engineer with many vineyard properties of Provence. Over the seasons, we have forged a solid experience in the management of the vine and in the vinification of grape varieties.
In 2001, our crush for the Long Tubi estate was the opportunity to finally create our own wines, from the soil to the glass …
In 2013, it was with the pride of the passionate and the critical eye of the professional that we released our first cuvées.
In 2014, many medals come to encourage our work and our convictions !
The first results of the 2015 competitions continue to reward our efforts
« The vine is a happy memory that accompanies me since childhood » Catarina Buisine
Nourish the land of Provence with our influences
Training the vines to guide the personality of our wines ... that's the daily game we play. Our stories and mixed temperaments shape the identity of our vintages.
Catarina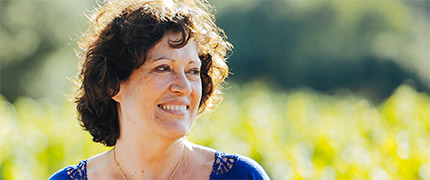 « The vine is a happy memory that accompanies me since childhood. It reminds me of the holidays spent with my grandparents in Portugal, land of vinho verde (famous wine from northwestern Portugal, protected by a Denomination of Controlled Origin). My relationship to wine is just as emotional, it remains linked for me to the awakening of the senses, to travel and sharing ».
François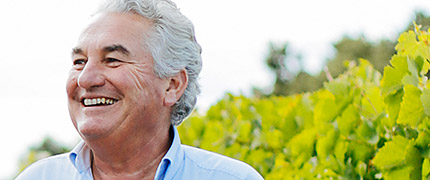 « My passion for wine is first and foremost a passion for viticulture. Since my years of studies and my first winemaking in 1974, I maintain a special relationship with this original fruit plant. I deeply love this relationship with the vine: accompany it on a daily basis, understand it, master it, balance it ».
Long Tubi, a name full of history
and mystery
Fell in love with the site Long Tubi from our first steps on the trails that crisscross the field, we have not failed to question us on this curious name. A few years later, and having made the choice to keep it for our wine production, this toponym keeps its part of mystery. If we have no certainty about its origin, it is likely that the name Long Tubi refers to a terracotta work that was used to capture a source in Roman times …